When I first decided to create the Space Explorers Collection, I knew I wanted to include an amigurumi crochet Rocket Ship plush that was large enough to cuddle with. My vision was that someone was going to make this collection for a child that LOVES outer-space. The child will play with the Astronaut and Alien and then at night, cuddle the Rocket Ship to sleep. How cute is that!?
Gauge
5 Round Circle = 2" with a 3.5mm hook
Gauge isn't super important for amigurumi, but I included it just in case you want to check your gauge. Being a little off should not affect the final product too much. You can learn more about how to measure gauge for amigurumi here!
**Disclosure: Some of the links in this post are affiliate links. This means that, at no additional costs to you, I will earn a commission if you click through and make a purchase. You can read a little more about that here!
---
---
Yarn I Used
I used Paintbox Yarns Cotton Aran for this toy; however, you can use any cotton yarn as long as you correspond your hook to the weight of your yarn. For this pattern, I used roughly 50g of Vintage Pink (about one skein of yarn), 85g of Stormy Grey (< 2 skeins of yarn), a little bit of Pale Lilac, a little bit of Pansy Purple, and a little bit of Champagne White for the window reflection.
Free Rocket Ship Spacecraft Plush Amigurumi Crochet Pattern
This Rocket Ship Plush is very Easy to make even though it is quite large. The plush measures to be about 11 inches (27 cm) tall.
This pattern is written in US crochet terminology.
Note: To protect my work, I have disabled right click and printing on my site because I have experienced theft in the past. Please do not copy my patterns in any way. By copying or distributing my patterns without permission, you are making it difficult for designers like me to continue doing what I love. Doing so also discourages me and will prompt me to stop sharing my patterns freely. If you wish to utilize the free patterns, you may do so on my site. Thank you so much for your understanding and for being respectful!
If you have an issue with how I choose to share my free patterns on my site, read this.
---
If you wish to print out the pattern, you can purchase the ad-free, printable PDF from the shop.
The Rocket Ship Amigurumi printable PDF pattern can be found in the shop on its own ($5 CAD) or in the Space Explorer Collection bundle (All 3 patterns for $12 CAD).
By purchasing the printable version, you are also supporting me directly. Your support allows me to continue to create new patterns and maintain the site! 🙂
Please do not reprint, sell or claim the pattern as your own. If you wish to share this pattern, you may link to the free pattern on the blog. Please do not copy and post the pattern onto your site.
---
---
TERMINOLOGY
st(s): stitch(es)
ch: chain
sl st: slip stitch
sc: single crochet
inc: two single crochet in one stitch
dec: invisible decrease, single crochet two stitches together through the front loops only
BLO: crochet only in the back loops (loop away from you) of each stitch
(…) x #: repeat anything in the parenthesis however many times the number indicates
[#]: total number of stitches for that row
#sc: one sc in the following # stitches
turn: turn your work
THINGS YOU NEED
Paintbox Yarns Cotton Aran in Vintage Pink, Stormy Grey, Pale Lilac, Pansy Purple, and Champagne

White

3.5mm Crochet Hook
Scissors
Darning Needle
Locking Stitch Marker (Optional)
Pins
Polyfil Stuffing or Scrap Yarn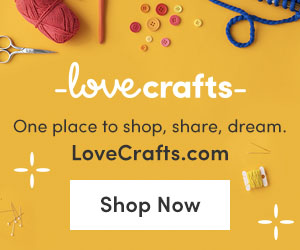 ---
Rocket Ship
starting with Vintage Pink yarn
1 6sc in magic circle [6]
2 (inc) x 6 [12]
3 (sc, inc) x 6 [18]
4 sc, inc, (2sc, inc) x 5, sc [24]
5 (3sc, inc) x 6 [30]
6 (9sc, inc) x 3 [33]
7 5sc, inc, (10sc, inc) x 2, 5sc [36]
8 (5sc, inc) x 6 [42]
9 3sc, inc, (6sc, inc) x 5, 3sc [48]
10 (7sc, inc) x 6 [54]
11 (17sc, inc) x 3 [57]
12 9sc, inc, (18sc, inc) x 2, 9sc [60]
13 (9sc, inc) x 6 [66]
14 (21sc, inc) x 3 [69]
15 11sc, inc, (22sc, inc) x 2, 11sc [72]
16 (23sc, inc) x 3 [75]
17 12sc, inc, (24sc, inc) x 2, 12sc [78]
18 6sc, inc, (12sc, inc) x 5, 6sc [84]
19 (27sc, inc) x 3 [87]
20 14sc, inc, (28sc, inc) x 2, 14sc [90]
21 sc in all sts [90]
switch to Stormy Grey yarn
22 (29sc, inc) x 3 [93]
23 15sc, inc, (30sc, inc) x 2, 15sc [96]
24-28 sc in all sts [96]
29 (15sc, inc) x 6 [102]
30-32 sc in all sts [102]
33 (15sc, dec) x 6 [96]
34-38 sc in all sts [96]
39 7sc, dec, (14sc, dec) x 5, 7sc [90]
40-44 sc in all sts [90]
45 (13sc, dec) x 6 [84]
46 sc in all sts [84]
47 13sc, dec, (26sc, dec) x 2, 13sc [81]
48 (25sc, dec) x 3 [78]
49 12sc, dec, (24sc, dec) x 2, 12sc [75]
50 (23sc, dec) x 3 [72]
51 5sc, dec, (10sc, dec) x 5, 5sc [66]
52 10sc, dec, (20sc, dec) x 2, 10sc [63]
53 (19sc, dec) x 3 [60]
54 BLO, 4sc, dec, (8sc, dec) x 5, 4sc [54]
55 (7sc, dec) x 6 [48]
56 3sc, dec, (6sc, dec) x 5, 3sc [42]
57 (5sc, dec) x 6 [36]
58 2sc, dec, (4sc, dec) x 5, 2sc [30]
59 (3sc, dec) x 6 [24]
60 sc, dec, (2sc, dec) x 5, sc [18]
61 (sc, dec) x 6 [12]
Fasten off, stuff fully, close hole and weave tail in.
---
---
Rocket Window
starting with Pale Lilac yarn
1 6sc in magic circle [6]
2 (inc) x 6 [12]
3 (sc, inc) x 6 [18]
4 sc, inc, (2sc, inc) x 5, sc [24]
switch to Pansy Purple yarn
5 (3sc, inc) x 6 [30]
Fasten off, seamless join in the round, and leave a long tail for sewing.
Rocket Fins
Make 3
with Vintage Pink yarn
1 6sc in magic circle [6]
2 (inc) x 6 [12]
3 (sc, inc) x 6 [18]
4-6 sc in all sts [18]
7 sc, inc, (2sc, inc) x 5, sc [24]
8-9 sc in all sts [24]
10 12sc, (inc, sc) x 3, 6sc [27]
11 12sc, (2sc, inc) x 3, 6sc [30]
Remove your stitch marker if you are using one.
12 (dec, sc) x 3, 2sc, turn
13 sl st, 9sc, sl st, turn
14 sl st, (sc, dec) x3, sl st, turn
15 sl st, 6sc, sl st
Fasten off and leave a long tail for sewing.
---
---
Assembly
Pin one of the Fins onto the bottom of the Rocket, making sure to match the dip in the Fin to the bottom edge of the Rocket.
Sew it into place, making sure to fully stuff the Fin before completely closing the opening off.
Once you have one Fin sewn in place, pin the other two Fins in the same manner, keeping an equal distance between each Fin.
Pin the Window onto the front of the Rocket and sew in place.
Embroider two lines with Champagne White on the Window to represent the reflection.
You have just finished your Rocket Ship plush!
---
Please leave me a comment down below (or contact me) if you have any questions about this pattern. I would also love to see your creation so don't forget to tag me (@olliehollycrochet) on Instagram or use the #olliehollycrochet! Please let me know in the comments what you would like to see next!
If you find any mistakes in the pattern, please contact me and let me know! I do my best to catch my mistakes when I edit my patterns but I sometimes miss the little things.
You may sell products made from this pattern in small quantities but please clearly credit the design to me, Abby Sy of Ollie + Holly and provide a link to my blog www.OllieHolly.com. Permission is NOT granted for mass production or factory manufacturing of any kind. Thank you for being respectful and for your understanding!